Youth

Sunday worship service - sermon guide
Youth are invited to print and use this sermon guide as we gather for worship at 9:30 a.m. each Sunday morning.
Sunday small groups (10:45 a.m.)
In our small groups we explore our faith, spiritual disciplines and what it means to be a disciple. We gather following the worship service on Sunday mornings in the youth building. After a time of fellowship together, we divide into small discussion groups for bible study. We are currently using Francis Chan's "The Book of Mark" on Sunday mornings (beginning October 3rd).
Sunday Evening Youth Group
Check the church calendar for details about youth activities and Sunday night youth group (1st and 3rd Sunday nights). Past activities have included progressive dinners, lawn ornament picture games, cookouts, snow-tubing trips, 9-square games, prayer stations, pumpkin carving, working in the garden and more. Our youth group is open to all middle and high school students!
Mission
Our youth are involved in regular service at Synergy Garden (on site), Center For Community Services, and sponsorship in the Fountain Inn Police Department Christmas program. We participate in seasonal projects at Carlyle Senior Care Center and with Operation Christmas Child. We have also served on short-term mission trips in Charlotte, NC and Columbia, SC. Several youth have also served on our multi-generational summer mission trips to the Dominican Republic, as well as organized church-wide service projects for the Ronald McDonald House and Carlyle. Our youth regularly serve at church events like the Easter Egg Hunt and Children's Advent party.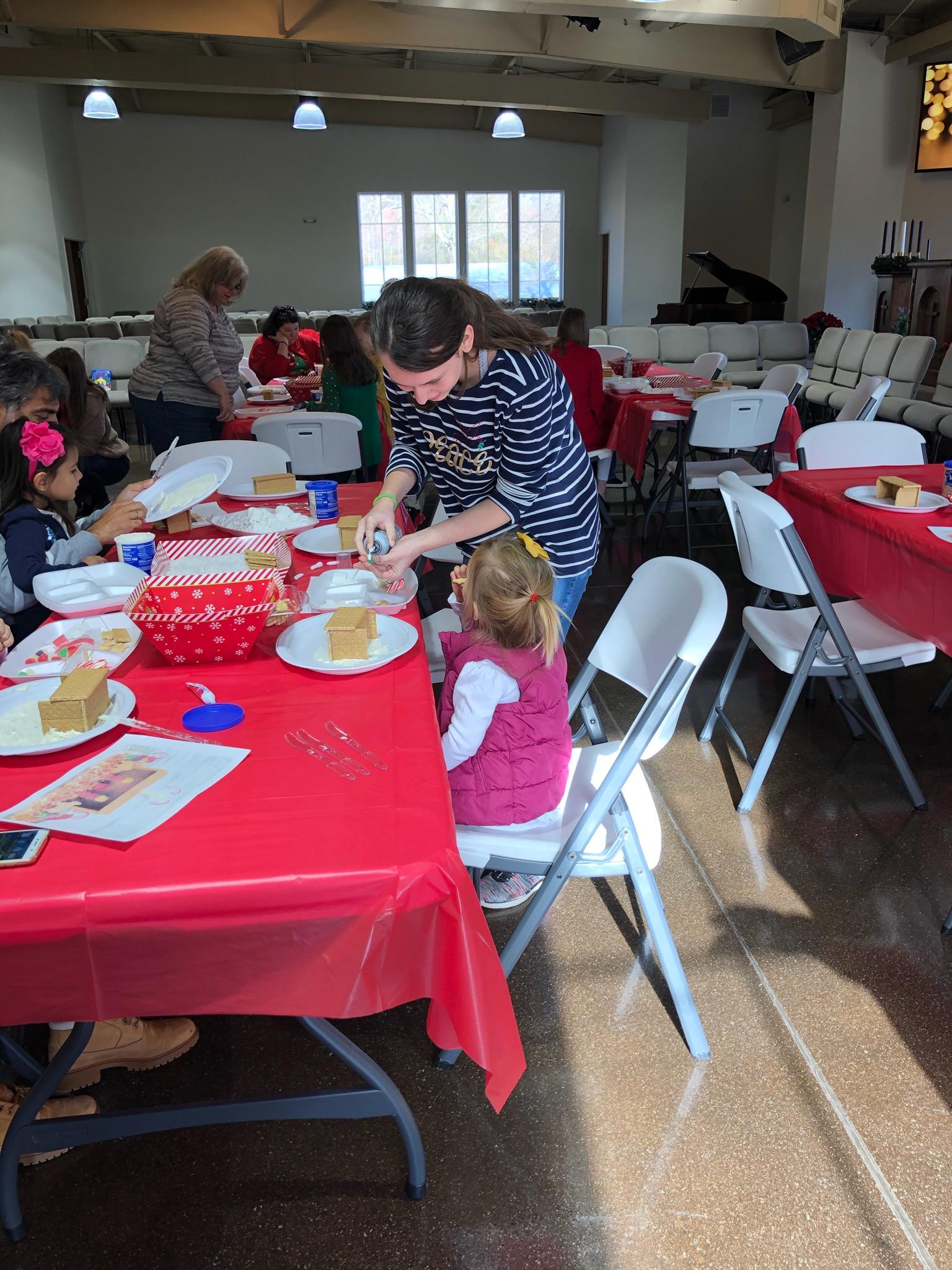 HOW TO GET MORE INFORMATION
Use the contact page on this website to contact Pastor Shawn or Dana for information about our youth ministry.